Since so many of you refer us to their friends, neighbors and coworkers, we've created a program to reward you!
At M.F. Block Insurance, you get rewarded for every referral that calls and said you sent them. Or, if you refer them online and we contact them, you will qualify for referral rewards when we quote their business.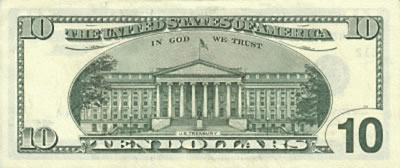 For Every Referral, You'll Receive
$10 Gas Gift Card or a $10 Swirlz Gift Card
50 Gift Card will be awarded each month to the person who sends us the most referrals.
As an added bonus we will be drawing for a Bonus Prize at the end of every Quarter. The Bonus Prize for the first quarter of 2014 is an Xbox One.

There is no limit to the number of people you can refer or prizes you can receive, just be sure they tell us your name when they call. Gift cards will be mailed immediately.
Easy to Win
If you would like more information, please let us know. We want to make it as easy as possible for you to refer your friends, family, coworkers... anyone you think would benefit from our remarkable insurance services.
The Facebook Fan Club
For every 100th "like" we receive on our Facebook page, one lucky fan wins a $50 gift certificate! "Like" M.F. Block Insurance today!
Don't miss out – get your friends on board with M.F. Block Insurance today!
Required fields are marked with: *
---
Terms and Conditions for the M.F. Block Referral Program
For the purposes of this Program, a Referral is a qualified prospect – that is, a person who will give us all the necessary information to create a quote and who has a currently-existing insurance policy for us to use for comparison. We reserve the right to exclude as ineligible for this program any referral who has had no prior insurance or who requires high risk auto or other hard-to-place insurance.
There is no limit on the number of referrals you may make. You earn a chance in our prize drawing each time you provide a qualified referral, and there is no limit on the number of chances you may create for yourself. The odds of winning the prize during the drawing are entirely dependent on the total number of chances created during the referral program period.
The referral program is open to any person age 18 or over who refers at least one eligible prospect to our agency.
The qualified prospects that are referred do NOT have to purchase an insurance policy (i.e., become our client) in order for the referring party to receive any of the rewards and/or chances in this program.
We are not responsible if law prohibits you from accepting the prize because of age or any other factor should your name be drawn as our winner.
This referral program and the rewards provided are open to any person who refers a qualified prospect to our agency. You DO have to be a client of our agency in order to be eligible to participate in this referral program. Agency employees and their immediate family members are not eligible.
You do NOT have to be present at the drawing to win the prize. However, you must visit our office in person to claim your prize should your name be drawn as the winner.
The prize awarded during the drawing is not transferrable and may not be redeemed for cash or other substitution.
We reserve the right to change or discontinue this referral program at any time without notice.